Dec. 8 | Ladies' Christmas Gathering
All ladies and girls are invited to the Christmas Ladies' Gathering on Saturday, December 8th at 10 am. Come fix up a delicious warm drink and have some coffee-shop-style snacks as we fix our eyes on Jesus this holiday season. For anyone interested, there will also be a fun and easy Christmas craft to make! No cost, no RSVP needed.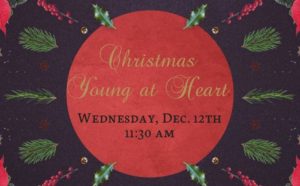 Dec. 12 | Christmas Young at Heart
Please make plans to join us for our Young at Heart Christmas Luncheon. Come at 11:30 am and join us for a wonderful dinner in the upper level, followed by a Christmas focus and Carol sing-along with Pastor Mark and Stephanie.
RSVP to the church to let us know that you will be coming and what you will bring to add to our ham dinner (potato casserole, salad, vegetable, or dessert).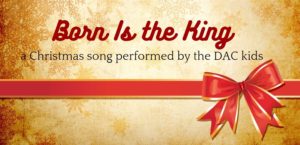 Dec. 23 | Kids' Christmas Song
The Children's Church and Nursery Kids have been working on a special Christmas song for us! Come to the Morning Service on Sunday, Dec. 23rd at 10:30 am.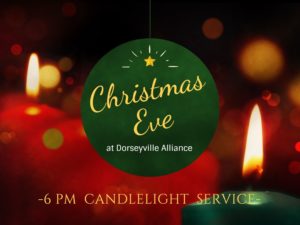 Dec. 24 | Christmas Eve
Join us on Christmas Eve at 6 pm for a candlelight service. This is an evening for the whole family, so there will not be childcare provided. (We welcome the sounds of children in our service.)
Looking for the church calendar? Click here!