ABOUT US
The U.S. Alliance is part of a Christ-centered global movement more than 6 million strong. Our Acts 1:8 family—inspired by Jesus' love and empowered by His Spirit—is passionate to bring the good news about Him to our neighborhoods and world.
We're Christ-Centered
Our Alliance family celebrates Jesus—the image of the invisible God, the Lord of all Creation!
"For in Christ, all the fullness of the Deity lives in bodily form, and in Christ you have been brought to fullness."

Colossians 2:9-10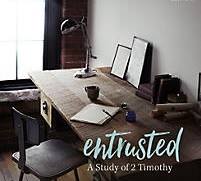 The Ladies' Summer Bible Study will meet every other Wednesday for a six-session video study on 2 Timothy by Beth Moore entitled "Entrusted". The Bible Study begins June 14 at 7 pm in the sanctuary. Sign-up in the foyer or send a message to have your name added to the list for you!