Rev. Mark Conklin
Pastor Mark joined the Dorseyville Alliance team in the summer of 2016. A graduate of Nyack College, Pastor Mark received his M.A. of Pastoral Studies from Alliance Theological Seminary in 2003 and then served for thirteen years as lead pastor of Emporium (PA) Alliance church.
Click here to email Pastor Mark.

Mara Marsh
Missions Resident
Mara came on staff in May 2021 for a 2-3 year Residency in preparation to work overseas. As Missions Resident,

Mara uses her passion for Jesus and those who don't yet know Him to help our church family live on mission: reaching our neighborhoods and the nations for Jesus.
Click here to email Mara.

Leah Potter
Director of Worship, Youth, & Children's Ministries
A fervent Jesus-follower, Leah first came on staff as worship leader in September 2018. She and our multi-generational worship team use a range of voices, instruments, and songs to point us to Jesus.
At the start of 2020, Leah's role increased to include oversight of youth and children's ministries.
Click here to email Leah.

Cindy Straub
Administrative Assistant
Cindy brings her love for the Lord and a commitment to excellence to her role as DAC's Administrative Assistant. She has been the welcoming presence in the office since 2016.
Click here to email Cindy.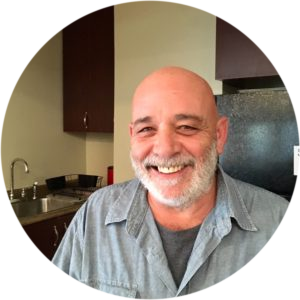 Rodney Trout
Custodian
Rod has been on staff at Dorseyville Alliance since 2012. Known for his fun-loving nature, Rod takes on tasks with a true servant's heart.