Welcome to Dorseyville Alliance Kids, Virtual and Vibrant! Scroll down to see what events are coming up, to find the latest weekly kids' lesson, or to submit a prayer request.
In-Person Children's Church has started back up! Click here to learn more.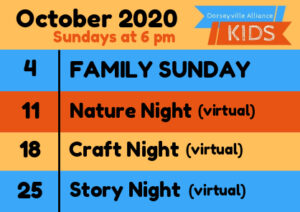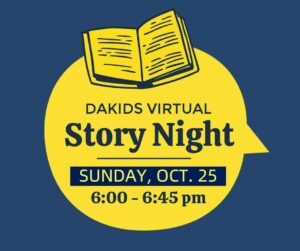 October 25th -> Story Night | Ms. Steph will help us create another wild story and will close the evening with a read-aloud.
At-Home Kids' Lesson for Sunday, October 18
While we are excited that In-Person Children's Church is back, we recognize that we still have families who need a virtual option. At-home videos will continue to be provided so that all of our families can keep journeying through the Bible together.
Parents, you can take these lessons as quickly or deeply with your kids as you would like, simply by pausing the question slides and engaging your children in conversation.
Jesus always keeps His promises. He told the disciples that a Helper would come to them, and sure enough, the Holy
Spirit
came to the apostles on the Day of Pentecost. What does the Holy Spirit do? The Holy Spirit helps Christians follow Jesus. Our story is called "The Holy Spirit Came." (Acts 2)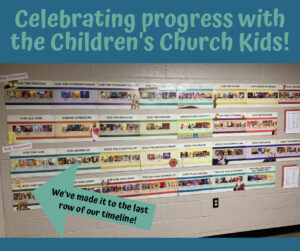 Our Children's Church uses LifeWay's Gospel Project curriculum, a creative, chronological approach showing children that the Bible is more than a collection of stories but rather the BIG STORY of God's plan to bring abundant life to His people through Jesus.
* * * * * *
Dorseyville Alliance Church has instituted a Child Protection Policy that complies with the Pennsylvania Child Protective Services Law.