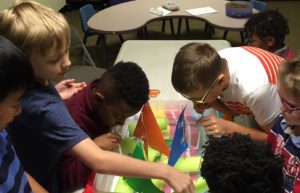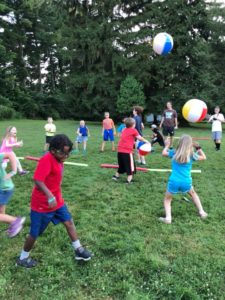 Sunday School
Sunday School is offered every Sunday from 9-10 am with classes for all ages. The
Younger Kid class meets upstairs in room 8, and the Upper Elementary
class meets downstairs in rooms 10/11.
Nursery
Nursery care for ages 0-5 years is available throughout the morning service time. Children can play, craft, and imagine while also hearing and exploring a Bible story.

The nursery also offers a quiet space with rocking chairs and a television showing the service in progress so that parents can calm and feed their little ones in a comfortable environment.
Children's Church
Elementary students are invited to attend children's church; children begin in the main service as we worship in music together and then are dismissed to the children's church classroom (downstairs) for the remainder of the service. (On 4th Sundays of the month, the children's church kids stay in the service with us. Age-appropriate activity packets are provided to help guide the kids through listening to sermons and thinking about Jesus.)
*To accommodate multiple children with food allergies, our Children's Church room and snacks are dairy-, nut-, and egg-free.*
Our Children's Church uses LifeWay's Gospel Project curriculum, a creative, chronological approach showing children that the Bible is more than a collection of stories but rather the BIG STORY of God's plan to bring abundant life to His people through Jesus.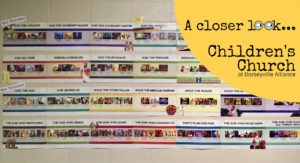 Moms & Kids Chilly Weather Playdates
On Wednesday mornings from November – March, DAC will be hosting informal Chilly Weather Playdates for moms and kids. If you have a child not yet in school who could use some time running around in the fellowship hall, perfect. If you have children in school but you yourself need some time with friends, perfect. The coffee and tea will be ready.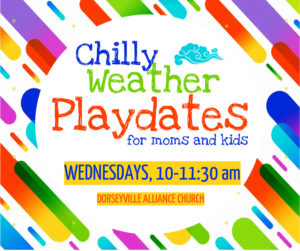 * * * * * *
Dorseyville Alliance Church has instituted a Child Protection Policy that complies with the Pennsylvania Child Protective Services Law.