OUR VISION
TO BE A PLACE WHERE

CHRIST'S PRESENCE BRINGS LIFE, HEALING, & RESTORATION

.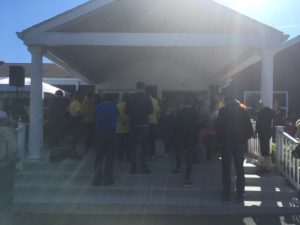 OUR KEY VALUES
We will
GLORIFY GOD

.

God's glory is our aim, lifting up Jesus as Lord together as a Christ-centered, Spirit-led family of believers.

I Corinthians 10:31; Philippians 2:8-11; Romans 15:5-6
We will
PRAY

.

Prayer is the primary work of God's people where we encounter the Presence of Christ and become aligned with God's will and Kingdom.

II Chronicles 7:14; Isaiah 56:7; Matthew 6:9-13; Ephesians 6:18
We will
WORSHIP

.

Worship is a lifestyle and a means for welcoming the Presence of the Holy Spirit as Christ is enthroned on the praises of His people.

Romans 12:1; Psalm 22:3; John 4:23-24; Revelation 5:9-14
We will
GROW

.

Growing more and more into the likeness of Christ is our spiritual destiny. As a church, we will honor all of God's Word by faithfully teaching and applying the truths of the Bible. As individuals, we will cooperate with the work of the Holy Spirit in our lives, so that the Presence of Christ may increase in us.

Romans 8:28-30; II Timothy 3:16-17; Ephesians 4:14-15; II Peter 1:3-8
We will
LOVE

.

Love for one another is the defining quality of disciples of Jesus, displaying the Presence of God to the world through our unity. This love is expressed in community in close, authentic relationships.

John 13:34-35, 17:20-23; Matthew 22:37-40; Philippians 2:1-2; I John 4:10-12
We will
SERVE

.

Service by every member of Christ's Body, each using their unique gifts, is essential for the health of the church. The role of leaders is to equip every member for the works of service prepared by God for them to do.

Romans 12:3-8; Ephesians 2:10, 4:11-13
We will
WITNESS

.

Witnessing, by the Holy Spirit's empowerment, carries the life-changing Presence of God to our neighborhoods and to the nations.