Alliance Men
The Alliance Men's group focuses on fellowship, supporting world missions, and growing in understanding of the Scripture. The Alliance Men's group typically meets the second Saturday of every month at 8:00 am at the Kings on Rt. 8, Gibsonia but is currently on hold due to COVID-19.
* * * * *
DISCIPLESHIP GROUPS
Men and women are invited to this weekly Bible study, which is beginning its fall session with Genesis on September 22nd. Participants are encouraged (though not required) to come prepared each week using the supplied study handouts and to stay after the study for partner sharing, prayer, accountability, and encouragement. Discipleship Groups are offered twice each week: Tuesday afternoons from 1-3 pm and Tuesday evenings from 7-9 pm.
Discipleship Groups are in-person, with masks and social distancing.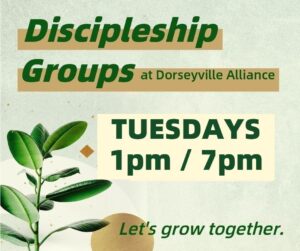 * * * * *
Ladies' Gathering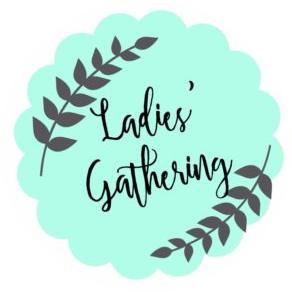 The Ladies' Gathering is a multi-generational group of women on mission to love and follow Jesus, to support each other in life and prayer, and to make a difference in the world to the glory of God. Gatherings include fellowship, Bible study and discussion, a missions spotlight, and time to support one another with encouragement and prayer.
Held on the second Wednesday of each month from September through May, Gatherings begin at 7:00 pm and wrap up around 8:30 pm, always with the option to stay later for additional fellowship. Our next Ladies' Gathering is Wednesday, January 13th at 7:00 pm and will be held on Zoom.
Secret Sisters are starting back up for 2021!
There are so many neat "God Stories" about encouragement that came at "just the right time" through a Secret Sister in 2020 , and we are excited to see how God uses this ministry in 2021.

A Secret Sister ministry is simply another way for us to care for each other. As a Secret Sister, you become a silent prayer partner and a secret up-lifter. You also gain a silent prayer partner and a secret up-lifter! If you are interested in participating, you will be given the name of another lady in the church along with some information (like things she would like you to pray for, her favorite color, her birthday, etc.). Your name and information will be given to a different lady in the church. You will pray regularly for your secret sister and will aim to send a card once a month (or more if you want!).

If you would like to participate in the Secret Sister ministry, please fill out the form below.
* * * * *
Young at Heart
Young at Heart is a ministry designed to bring senior members of the community together for fellowship. Held at 11:30 am typically on the third Wednesday of each month, each get-together includes a covered-dish lunch and entertainment.
Young at Heart is currently on hold due to COVID.
For more information or to RSVP for the next Young at Heart, contact the church office at 412-767-4600.