Welcome to Dorseyville Alliance Kids, Virtual and Vibrant! Scroll down to see what events are coming up, to find the latest weekly kids' lesson, or to submit a prayer request.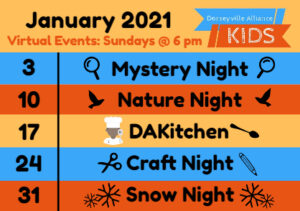 January 31st -> Snow Night | Ms. Marla has a snowy-themed evening for us! You'll need some paper, Elmer's glue, salt, watercolors, and wadded up paper for this night.
At-Home Kids' Lesson for Sunday, January 24
God sent Paul to the city of Athens to tell people about Jesus. When Paul got there, he was upset! Check out this week's lesson, "Paul Preached in Europe," to discover what Paul saw that was so upsetting to him.
(Acts 17:16-34)
Our current theme:
How do people hear about Jesus? God uses Christians to tell others about Jes

us so they may repent and be saved.
Our current memory verse:
"You will receive power when the Holy Spirit comes on you; and you will be my witnesses in Jerusalem, and in all Judea and Samaria, and to the ends of the earth."
Acts 1:8
* * * * *
* * * * *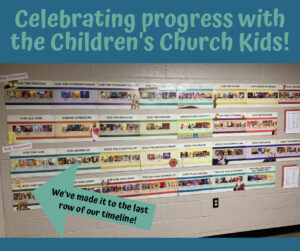 Our Children's Church uses LifeWay's Gospel Project curriculum, a creative, chronological approach showing children that the Bible is more than a collection of stories but rather the BIG STORY of God's plan to bring abundant life to His people through Jesus.
* * * * *
Dorseyville Alliance Church has instituted a Child Protection Policy that complies with the Pennsylvania Child Protective Services Law.